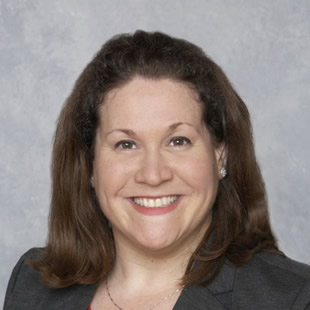 Judy Neger is a Chartered Mediator (C.Med) and obtained her M.A in Conflict Resolution from Royal Roads University in 2005. Judy has had the privilege to apprentice and train in insurance mediations with Jay Rudolph for over 3 years. In 2008, Judy's thesis on The Perception of Mediator Background and the Impact on the Process was published in the Canadian Journal of Mediation & Arbitration.
Since 2005, Judy has mediated hundreds of insurance related disputes including accident benefits, tort claims, disability cases and slip and fall claims. Judy is currently a Mediator with Rudolph Mediation & Arbitration Services Inc. and conducts private Mediations in personal injury and insurance cases. Judy is passionate and enthusiastic about mediation and brings positive energy to the mediation process in order to assist the parties in resolving disputes.
In addition to her mediation practice, Judy conducts workshops, training and lectures on mediation and strategies in negotiation. Judy enjoys researching and writing articles on trends in mediation and conflict resolution. Judy has been invited to judge the International Competition for Mediation Advocacy since 2011 and has written fictional cases for role play. Judy is committed to mediation awareness and advocacy and has lectured at law schools including UofT Faculty of Law and Columbia Faculty of Law (NY). Judy often has law students attend on her mediations for observation and educational purposes.
Judy and her husband David live in Toronto with their three children. Judy is involved in PTA and volunteers for charitable organizations in the community. While juggling a career and family, Judy enjoys exercising, reading and playing guitar.