J. Jay Rudolph, LLB, C. Med, C. Arb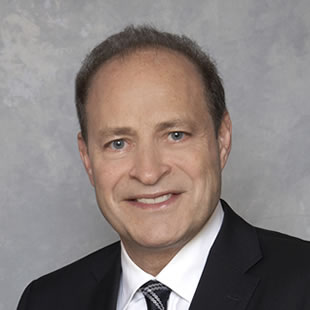 Jay Rudolph is a lawyer, mediator and arbitrator. He was called to the Bar in 1984 and practiced law for twelve years as an associate and then as a partner at a mid-size Toronto law firm. He has 36 years experience in civil litigation with demonstrated expertise in insurance law, commercial and employment litigation. As a lawyer, acting for both Plaintiffs and Defendants, he successfully attained favourable resolution of complex cases through the incisive use of litigation and negotiation strategies and trial advocacy.
Jay has been mediating cases for 27 years. He received specialized training in mediation and negotiation, including completion of the Negotiation Workshop and Advanced Negotiation Workshop at Harvard Law School. Jay brings to the mediation process an ability to listen, empathize and encourage communication which results in the practical and economical resolution of disputes. Jay is able to quickly identify parties interests and works tirelessly to facilitate settlements favourable to all parties. He has successfully mediated well over 3000 cases over the past 21 years.
Jay has also arbitrated many loss transfer cases and priority disputes pursuant to the Insurance Act. He has been approved and appointed by Orders of the Ontario Superior Court of Justice and the Supreme Court of British Columbia to be an Independent Third Party Arbitrator to resolve appeals made by class members in a Class Action lawsuit against a Life Insurance Company in Ontario and British Columbia. Jay's written decisions are available for review upon request.
Jay has been designated a Chartered Mediator (C. Med) and Chartered Arbitrator (C. Arb) by the ADR Institute of Canada and is a Distinguished Fellow of the International Academy of Mediators.
In addition to his active mediation and arbitration practice, Jay is a Past President and is on the Board of Directors of Camp Northland, a non-profit summer camp for children. He also donates to various charitable causes. Jay loves to stay active by working out, hiking, and playing basketball and softball.